Keep your landscape lighting looking new for years
Jake has been taking care of my lawn for three years now. He's very conscientious about getting it done and having the lawn look sharp. He's also helped with some landscaping projects and got them done quickly. Jake came and helped recover after the derecho last summer. There's no way I could've gotten it done as quickly as he did. I would definitely recommend Voss Landscape Lighting if you're looking for someone.
I'd recommend Jacob and his crew to anyone looking for help with their lawn, landscape lighting or snow removal. They do a great job staying on top of things for us!
Jake was very professional from the start he came out gave us options on what we could do on lighting options also the option to do add ons in the future Also he informed us if we had any problems at all he would be out to fix them no questions asked hands down I would totally recommend him.
I have been a client of Jake for over 6 years. Jake's level of professionalism is outstanding , the pride of his landscape lighting work shows. He is dependable and hard working . I would highly recommend him to anyone .
I have been delighted with landscape lighting and maintenance services from Voss landscaping for close to a decade! Extremely professional service with excellent quality, reliability and attention to detail! Jake and team continue to go above and beyond making our yard and landscaping envious to all my neighbors!
The owner, Jacob Voss, is a great listener and has been invaluable when determining my lawn and landscaping needs. He is thorough, dependable, and honest. I recommend his landscape lighting services without hesitation.
Jake Voss is very punctual and actually cares about his customers. He takes pride in every little detail and wants your dream landscaping to be everything you want it to be. I highly recommend Voss Landscaping Lighting to get that last finishing touch on your home.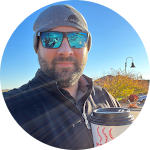 Jake was great to work with a landscape lighting project. He went above and beyond our expectations, and delivered an amazing final product for our customer.
Jake does a great job with lighting but his very best asset is his drive for customer satisfaction. He is a perfectionist and he cares deeply about how his clients feel about the service they receive. He's responsive, genuine, and a hard worker. Give Jake a call, you'll be glad to know him!
Jake did a great job on my landscape lights, I definitely recommend him for all your landscape lighting needs.
Jake has done Spring yard prep (trimming, planting beds clean-up, mulching) for me 2 different times and added patio/deck lighting. He is very good, professional, and pleasant. Provides estimates, shows up when he says he will, stays until the work is done, cleans up his work area completely. He is very professional and makes suggestions when appropriate and offers his best work. I've been exceedingly pleased with Jake's work!
Fantastic experience every step of the way on the lighting project. Made modifications after installation to make it just perfect. High level of professionalism. 5 star rating.
Get the best Landscape Light installation in just 3 easy steps
Step #1
Request a Consultation
Schedule a time to meet with one of our professional outdoor lighting designers. We have a detailed design process to make sure your needs are heard and met. Let us show you our high quality fixtures and what's possible on your property.
READY TO HAVE THE BEST LANDSCAPE LIGHTING EVER?