LANDSCAPE LIGHTING SERVICES
Create a breathtaking look with new landscape lighting
Landscape Lighting in Ankeny IA
WANT AMAZING LIGHTS BUT DON'T HAVE TIME?
We Would Love To help You!
Landscape lighting is a great way to enhance the overall beauty of your home while also providing safety and security. At Voss Landscape Lighting, we will highlight architectural features, create a focal point in your landscape, and extend your living space and ensure you are utilizing any deck, patio, or pool to their fullest capabilities! Let us shine some light on what's possible for your property.
We are so glad you are here...
How Can We Best Serve You?
Click Any Box To Learn More About Each Of Our Core Services
Get the best Landscape Light installation in just 3 easy steps
Step #1
Request a Consultation
Schedule a time to meet with one of our professional outdoor lighting designers. We have a detailed design process to make sure your needs are heard and met. Let us show you our high quality fixtures and what's possible on your property.
WE GUARANTEE 100% SATISFACTION!
Try Ankeny's Best Landscape Lighting Risk-Free Today
How Voss Landscape Lighting Compares To Other Landscape Lighting Companies
Licensed & Fully Insured

Free Custom Design

All Supplies Included

2 Year Installation Warranty

All Products Made in The USA

General Handymen

Lighting Contractors

Lighting Companies
Lighting Contractor
Lighting
Companies

LICENSED & FULLY INSURED

FREE CUSTOM DESIGN

ALL SUPPLIES INCLUDED

2 Year Installation Warranty

All Products Made in The USA
We Provide The Highest Quality Landscape Lighting In Des Moines Area
#1 Professional Landscape Light Installation Ankeny IA
Make Your Home The Talk Of The Neighborhood
What Your Neighbors Are Saying About Our Landscape Lighting Service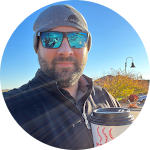 Landscape Lighting Ankeny
Jake was great to work with a landscape lighting project. He went above and beyond our expectations, and delivered an amazing final product for our customer.
Landscape Lighting Ankeny IA
Jake does a great job with landscape lighting but his very best asset is his drive for customer satisfaction. He is a perfectionist and he cares deeply about how his clients feel about the service they receive. He's responsive, genuine, and a hard worker. Give Jake a call, you'll be glad to know him!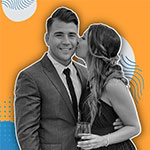 Landscape Lighting in Ankeny IA
Working with Jacob from Voss Landscape Lighting has been a great experience! They offer top-notch landscape lighting and Christmas lighting services!
Frequently Asked Questions
READY TO HAVE THE BEST LANDSCAPE LIGHTING EVER?